TLDR; if you CSV bank import feature with Manager.io, ensure their is a header row with only columns Date, Description, and Amount. The column Reference may exist too.
Manager.io app has a bank statement import feature. When selecting CSV, you may get the error message "The file you are trying to import is invalid".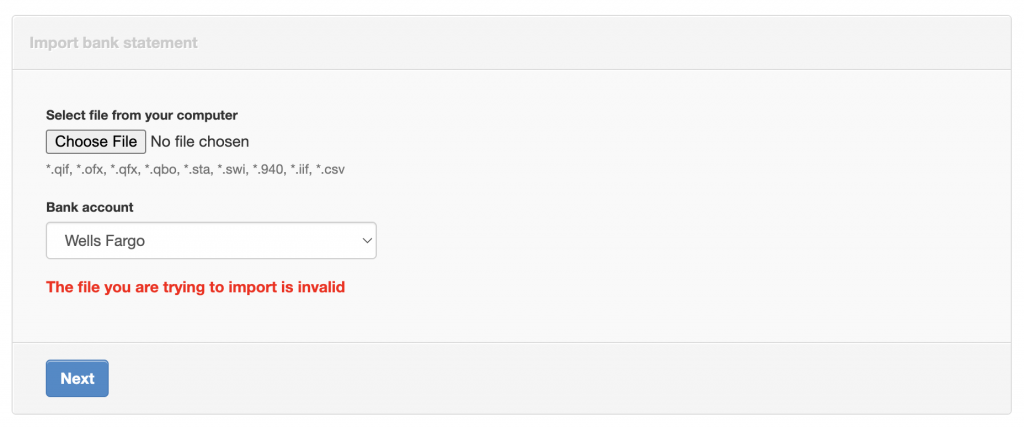 The bank statement import page at https://www.manager.io/guides/9240 does not provide details.
However, I had a hunch maybe older documentation pages had more info.
Using Way Back machine, I viewed the same page but from 2021. https://web.archive.org/web/20210726201734/https://www.manager.io/guides/9240

Bingo.